Sold out
D.O. Ribera del Duero
Finca Padilla
€29.20
Bottle of 75 cls.
Aged in new French oak barrels.
Particularly suitable with roast meats, Iberian cured meats, game.

100% Tempranillo
Out of stock
Free shipping and handling for purchases over €40.
Un nuevo concepto de vino hecho a partir de uvas de uno de nuestros mejores viñedos, este emblemático vino es producto de un esmerado coupage de las cosechas 2009, 2010 y 2013 del excelente viñedo Finca Padilla.
Procedente de viñedos viejos de entre 45 y 100 años de antigüedad (Padilla de Duero). Situado a más de 800 metros de altitud, con un rendimiento limitado.
Vendimia manual con fermentación y maceración en depósitos de acero inoxidable a una temperatura controlada de 26ºC. Maceración durante 3-4 semanas, con varios remontados diarios.
Crianza en barrica de roble francés y americano.
A la vista muestra un profundo rojo cereza con irisaciones violetas. En nariz es muy expresivo y complejo, se aprecian aromas de frutos rojos frescos, mazapán y toques tostados.
En boca este vino deja ver rasgos de juventud y frescura, combinados con la crianza en barrica, con agradable cuerpo y gran elegancia.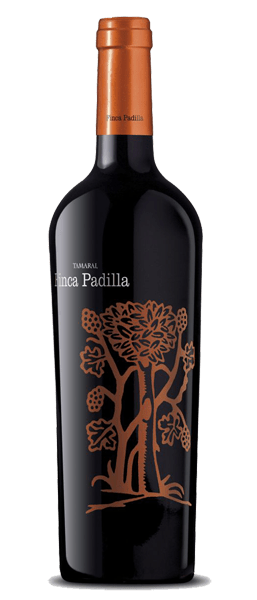 Reviews (0)
Only logged in customers who have purchased this product may leave a review.
Related products
From
€

39.40
Earn 460.80 reward points